I miss my co-workers. I miss having those face to face moments. This may surprise those of you that know me well. I am usually a quiet, but thoughtful person who likes to take everything in before jumping conversations. I miss looking people in the eye and truly finding that connection that just isn't there through Zoom. I miss being with my students tremendously. I am grateful to have Microsoft Teams as an option in my district to connect with them face-to-face.  I have been able to meet with several of them.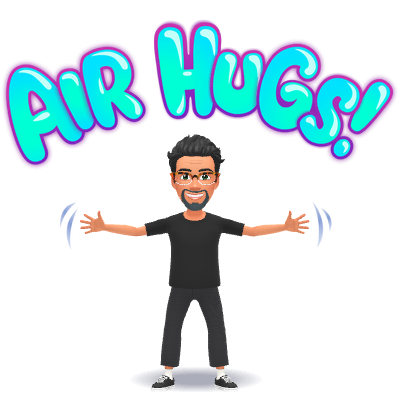 It is hard balancing my school work, housework, and family time.  I have 2 kids at home doing E-Learning and three dogs all wanting attention. My youngest daughter made dog treats for a school project for them. My wife is a Pre-School director and teacher. She is providing Facebook live story sessions and Zoom meetings with her students. I applaud, her dedication to her students.
They truly miss there teachers and friends and she provides a real need in filling that gap. The kids parent truly appreciate as well. Well done! I hope I am doing as well. We are mixing our living and workspaces and trying to find and set boundaries.
I am trying to remain curious as I tackle new ideas and digital tools daily. I think remaining curious and open is a must in education, but even more so now.  There are so many tools and free resources being offered for us. Take advantage of these. Please be open and curious about trying them out. Also trying out new things on the tools you have become familiar with. I am making a goal to try out something new every two-three days. I am learning more about Seesaw daily.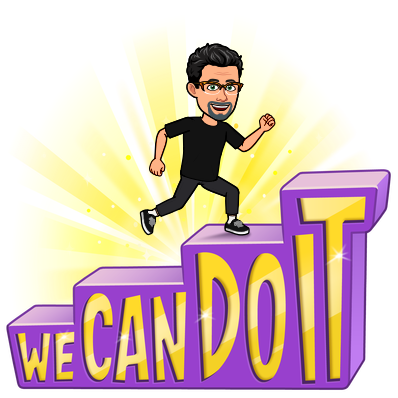 I want to thank my district for providing so many webinars and chat sessions to help us move forward and improve our practice each day.
I hope you are finding some joys and learning new things about the people you are living with, in these trying times. Stay curious and see what you can learn that is new about each other. Grow together, not apart in these times. Pause, before quickly reacting. Take moments to reflect and enjoy the small moments.